 The JUVÉDERM® family of fillers is one of the most popular and commonly used injectable dermal fillers available on the market today. They alleviate facial volume loss in a number of areas using a Hyaluronic Acid base. Hyaluronic acid is a naturally occurring collagen inducing compound within the body that often becomes depleted with age and poor skin care habits.
If you are suffering from issues with wrinkles, fine lines, and facial volume loss no matter what part of the face, then JUVÉDERM® fillers might be for you.
FACIAL VOLUME LOSS
As we age, our face begins to lose its once youthful shape and contours. Collagen and elastin are compounds that give our skin its smooth, supple appearance, while maintaining its ability to stretch and tighten on its own. Due to aging, sun exposure, lifestyle habits the face begins to lose volume and wrinkles form.
The most popular and most requested dermal fillers are quite often part of the Juvéderm family of fillers. They come in various formulations, all meant for specific corrective needs. Each filler is injected at various depths and at various points of the face to smooth out fine lines and deep wrinkles.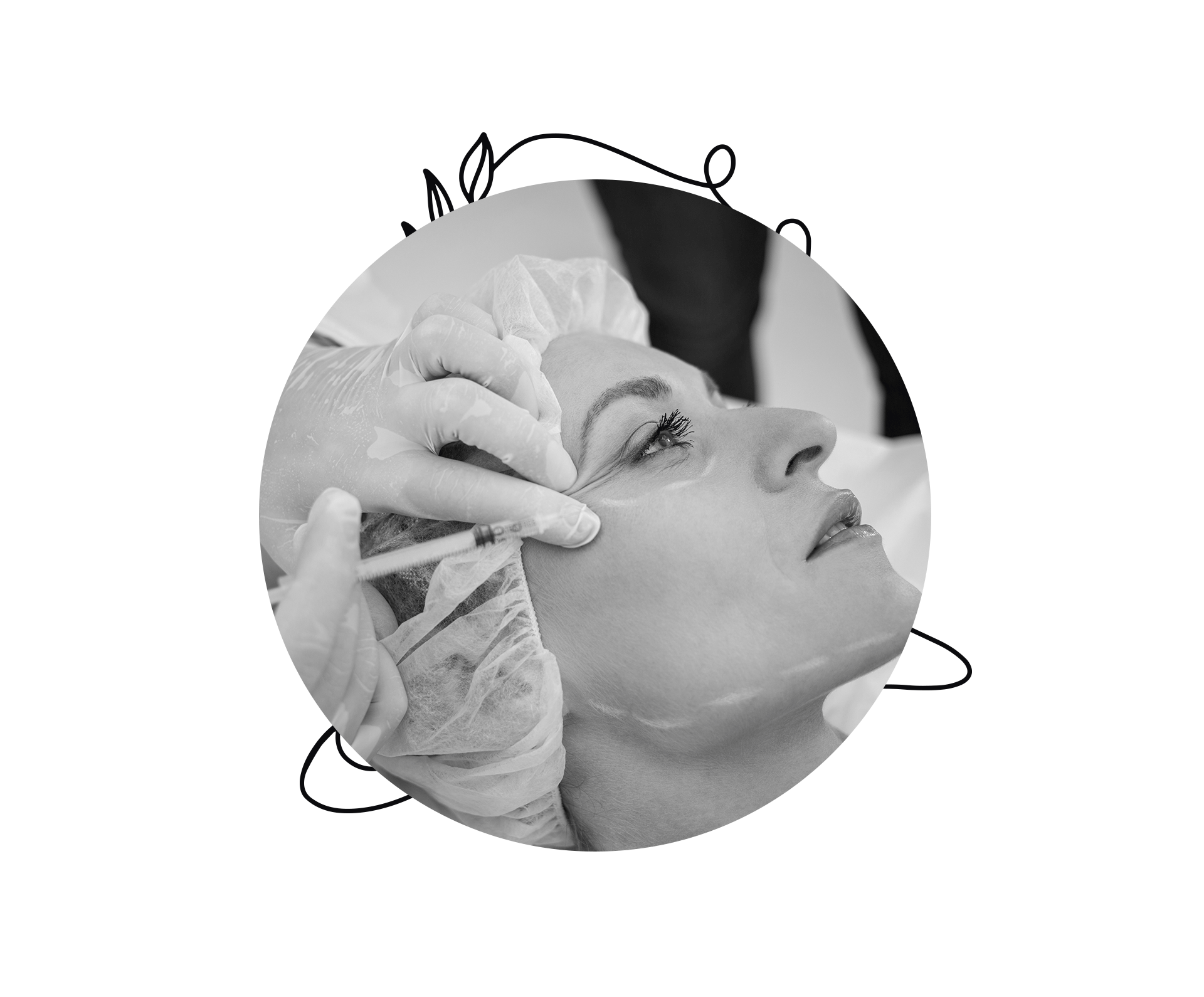 BENEFITS OF JUVÉDERM®
Longer lasting: Sessions of JUVÉDERM® can last upwards of 18 months whereas traditional facial fillers need reapplication after only 4-6 months.
Pain-Free: Some of the least painful injectables available, and the XC formulations come premixed with lidocaine, making your treatments much more comfortable.
Hyaluronic Acid base treats depressions in the face with a naturally occurring, collagen-boosting compound. No artificial filler.
Designed specifically to treat the lines around the mouth, known as parenthesis lines, nasolabial folds, lips, forehead, and most other areas of the face.
No downtime! Resume daily activities minutes after the procedure.
Fast procedure. Only takes about 10 minutes to complete an entire series of injections.
Restores softer, smoother, younger-looking skin.
Perfect for men or women of any age.
Results appear natural, and don't leave patients "expression-less".